7 Tips for Making Work Your Happy Place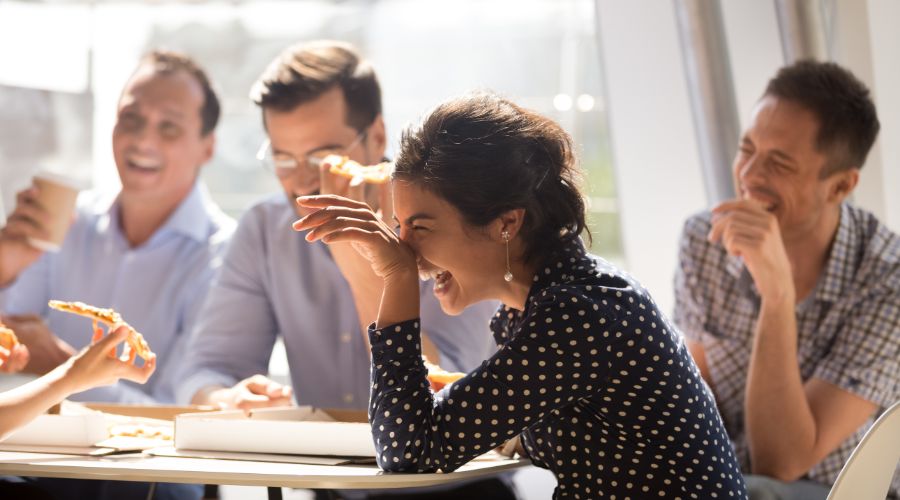 You spend a lot of time at work. Some weeks, you might spend more time in the office than with family and friends. To make sure you enjoy how you spend your days, try these seven tips for making work your happy place.
1. Make your space fun and comfortable
Make your workspace your own by surrounding yourself with things that make you smile, so you'll have a pick-me-up when your job gets tough. For example, bring in pictures of your friends, family, and pets. And, display keepsakes from your favorite vacations.
2. Spend time with people who make you happy
No matter what your workplace is like, there's probably at least one "Negative Nancy." Those people will just put you in a bad mood, so try to avoid them as much as possible. Instead, try to spend time with coworkers who make you smile.
3. Be positive
When you feel like you have too much on your plate, it's hard to be upbeat. When something good happens at work, no matter how small, jot it down. This will help you focus on the positives – even if your colleagues are complaining. Your attitude will likely be infectious, so your coworkers will become happier, too.
4. Make friends
Becoming friends with your coworkers helps break up your day and gives you something to look forward to, especially when you feel like you're drowning in your work. Learn more about why you need a best friend at work.
5. Don't work when you're at home
It might seem like there aren't enough hours in the day. It can be tempting to bring work home to finish up a big project but try to leave work at work. Create boundaries so that you can relax at home and come back to work refreshed and ready to go.
If you work from home, great a designated office space so you can leave work behind when you're done for the day. Read also: Work from Home? 7 Tips for Staying Focused and Productive
6. Perform random acts of kindness
People who experience compassion throughout the day are likely to pass it on to someone else. Commit one small act of kindness a week – like telling your boss about a coworker's stellar performance, offering to help with a project, or bringing a colleague their favorite coffee.
7. Believe in the company
Your company's leaders have a vision for the future. Set goals for yourself that align with the company's goals. You'll always have something to work toward, and you'll feel good knowing you're actively contributing to the business's success.