4 Small Business Podcasts We're Loving Right Now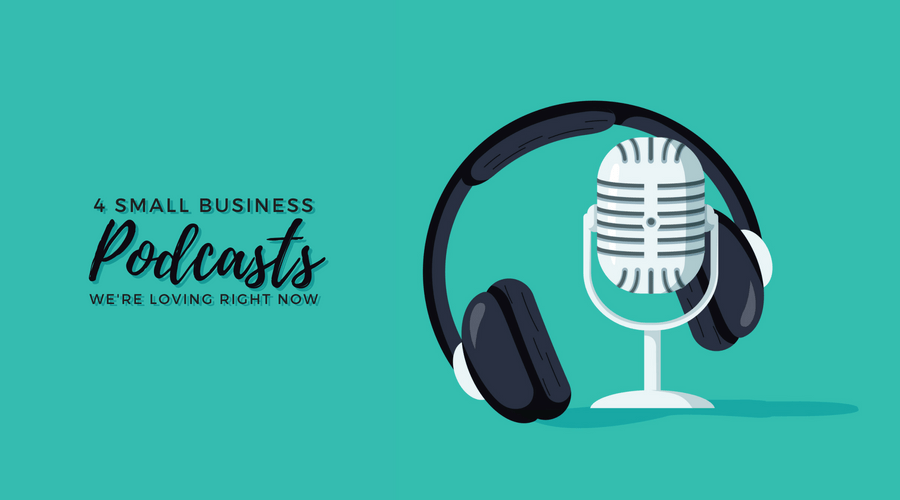 You're always on-the-go, right? After all, you are a small business owner. How can you ever be expected to sit down and read (or watch) tons and tons of information that can help you grow your business? When you don't have time to read an article or watch a video, listen to a podcast instead. These small business podcasts are a great way to keep learning anywhere you are – the car, the office, or while you're washing dishes.
1. Being Boss
According to hosts Kathleen Shannon and Emily Thompson, "Being boss is owning who you are, knowing what you want, and actually making it happen." In their podcast, they help you figure out how to do just that by talking about their own experiences as small business owners and interviewing other small business owners.

---
2. How I Built This
"How I Built This" is an inspiring podcast from NPR, hosted by Guy Raz. Each episode, Guy interviews the founders of some of the best-known companies around the world. Every founder shares stories of their struggles as they built their business. Each story is proof that with a good idea and a lot of dedication, anything is possible.

---
3. MozPod
MozPod is hosted by Moz Academy teachers (so they definitely know what they're talking about!) During each episode, they share lessons learned from digital marketing experts and discuss every digital marketing concept imaginable – from terminology to search engine changes to best practices.

---
4. Legal Road Map
Host Autumn Witt Boyd is a copyright and trademark lawyer who has helped small businesses deal with all kinds of legal issues. During each episode of Legal Road Map, Autumn shares how other small business owners have handled different legal issues and teaches you how to deal with copycats, partnership agreements, and so much more.

---
What's your favorite small business podcast right now? Let us know in the comments!