How to Start an E-Commerce Business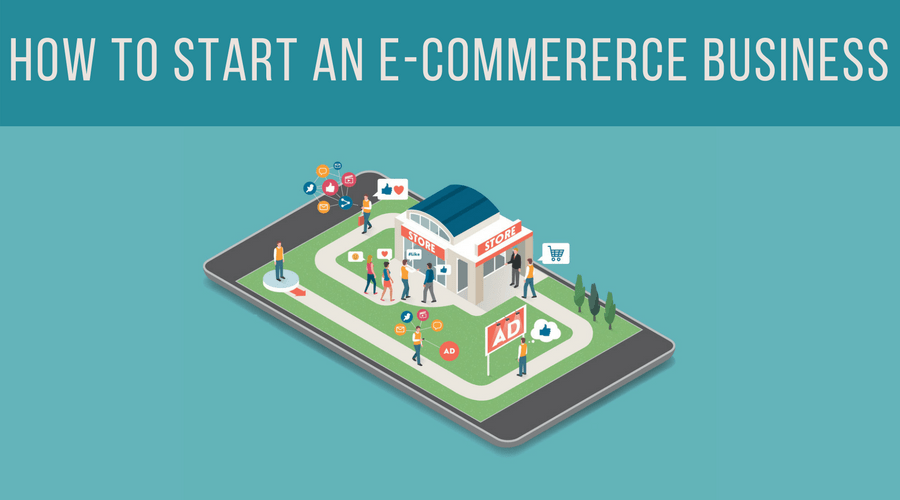 If you want to get started in retail without investing in a brick-and-mortar business, then e-commerce is an excellent choice. Opening an online store is not as intimating as it sounds. Keep reading to learn how to start yours.
1. Choose where to host your store
When opening an online store, you'll first need to decide whether you're going to manage it through a third-party platform, an e-commerce provider, or on your own.
Third-party platforms – Using platforms like Amazon, eBay, or Etsy is a quick and easy way to get started because all you have to do is create a seller account. However, they typically don't allow for much customization, so you may not be able to portray your brand through your store. Service fees will often be deducted directly from your sales, so consider including those amounts when determining your pricing.
E-commerce providers – If you want a little more flexibility in the design of your store, but still want the simplicity of a third-party platform, use an e-commerce provider, like Shopify or Magento. With an e-commerce provider, you'll pay a monthly subscription fee, but that will usually cover hosting, payment processing, and security.
Self-managed – If you want complete control over the design of your online store, host it yourself. It will take more time to set up, but you'll be able to choose the layout, design, and experience without being limited by a template or theme. Before you set up your store, you'll have to choose a hosting provider, like Bluehost, WP Engine, or GoDaddy. You'll likely have to pay fees annually.
2. Decide how to process payments
If you're building your online store yourself, you'll have to incorporate a virtual shopping cart. Companies like WooCommerce can help you easily add a shopping cart to your website.
Then, you will need to choose a payment processing company so customers can pay via credit or debit cards online. The most common way to process payments is through companies like PayPal. This allows people to send you funds directly from their checking account or through credit card. PayPal doesn't have any sign-up fees or monthly subscription fees, but their seller fees can add up quickly. You can also work with each individual credit card company, but keep in mind that each company has different transaction fees.
Read also: Card Brand Fees vs. Interchange Fees – What's the Difference?
3. Get your products ready for the internet
When you're selling online, you need to ensure you have photographs of each product, so shoppers know exactly what they're purchasing. Consider taking pictures of each item from multiple angles, so consumers know what to expect when they receive their order.
You might also want to write a description of each product you're selling. This will help people with visual impairments learn more about each item, can tell consumers more about the size of the object, and can even help your website gain organic traffic from online searches.
Read also: An Introduction to Search Engine Optimization
4. Consider your available shipping methods
Before you decide what shipping methods you're going to offer, learn how much shipping with typically cost.
Then, decide whether you're going to offer free shipping or if you're going to charge your customers. If you choose to charge your shoppers, make sure you have the prices clearly displayed, so no one is surprised at checkout. You should also decide how to handle returns – whether you'll pay for return shipping or if the consumer is responsible for the cost.
Read also: Shipping Tips & Tricks