4 Ways to Turn Customers into Brand Advocates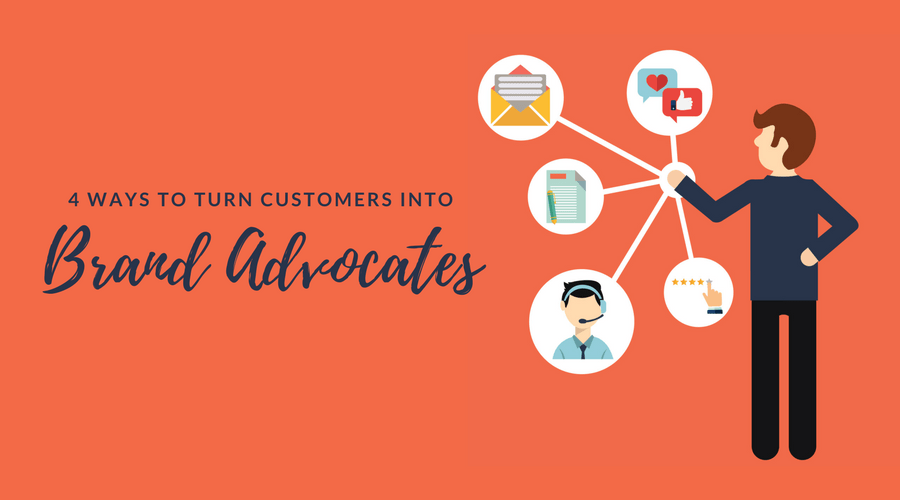 Consumers often trust their peers' opinions more than what you say about your own brand. You can use this to your advantage by turning your repeat customers into brand advocates. Brand advocates are loyal shoppers who share your company with everyone they know. They can help you make the most of your marketing budget by
sharing information that won't be locked behind an ad blocker
building trust with their friends, family, and followers
Keep reading to learn how to turn your existing customers into brand advocates.
1. Set up a referral program
Referral programs give shoppers a reason to share your store with everyone they know. You might consider giving your loyal customers a unique link to share with their friends. Then, each new person who purchases through the link will receive a discount. Furthermore, your existing shopper will receive a credit toward their next purchase.
Read also: Building Customer Loyalty Programs for Small Business: 3 Tips for Success
2. Exceed expectations
It's no longer enough to provide good customer service – everyone expects that. Instead, you need to exceed expectations. Providing excellent customer service is more than just giving gifts and discounts to loyal customers. It's also about how you communicate with shoppers.
Do things to surprise your customers, like anticipating their questions and answering them before they ask or suggesting products based on their lifestyles and past purchases. You can take it a step further by personally calling your shoppers to thank them for shopping with you.
Read also: 7 Ways to Show Your Customers You're Thankful for Them
3. Make it easy to review your store
Make it as easy as possible for your customers to leave you a review. You can do this by turning on Facebook reviews, setting up your Google Business account, and claiming your Yelp account.
4. Act on your customers' feedback
Ask your loyal shoppers for input on how you're doing and what you could do better. You can even ask them what they'd like to see you do in the future. You'll get some great ideas, and your customers will feel truly appreciated.
After you receive feedback, make improvements based on your customers' recommendations. If they have a good idea for the future, start working on it. Once you act on their feedback, the customer who suggested it will want to share with their friends since they were part of the process.