9 Wellness Program Ideas for Your Small Business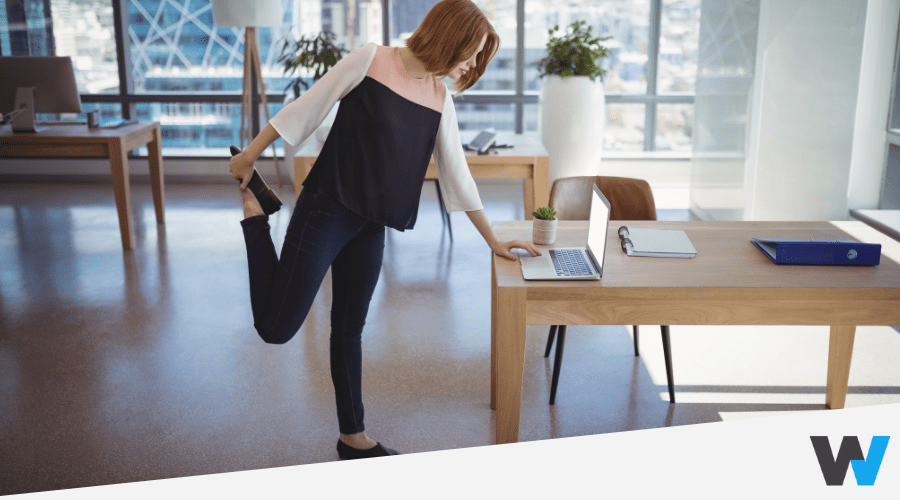 Healthy employees are more productive, show up to work more often, and visit the doctor less. You can encourage healthy lifestyles in your small business by implementing a wellness program.
Your wellness plan can be as simple or as comprehensive as you want, and most importantly, it doesn't have to cost a lot of money. Keep reading to learn about nine easy wellness ideas you can implement in your small business.
1. Stock up on water
Staying hydrated is a vital part of a healthy lifestyle. Make sure everyone on your team has access to plenty of water throughout the workday. Keep a case of water in the breakroom or install a filtered water station where employees can fill up their own bottles during the day.
2. Host a weekly onsite exercise class
Offer a yoga, aerobics, or other exercise class at the office once a week. Your staff will have the opportunity to be more active without investing their own money in equipment or a gym membership.
3. Encourage activities in groups
If several of your team members like to walk, set up a walking club where colleagues can get together during breaks or outside of work to walk. Groups who meet regularly to stay active build comradery and create accountability for each other. Read also: 6 Ways to Encourage Friendships at Work
4. Keep healthy snacks on hand
If you have a vending machine, replace sugary, unhealthy snacks with low-calorie options instead. If you don't have a vending machine, consider putting a basket of fruit in the breakroom. To keep your office well-stocked with healthy options, you can use snack delivery services like SnackNation. 
5. Offer discounts to the local gym
This is a great opportunity to support the businesses around you. Reach out to the managers at the local gym. Ask if they would offer a membership discount to your employees.
6. Place plants around the office
Enclosed office spaces can feel stuffy and a little depressing. Consider placing a few plants around the office. Not only will they brighten up the room, they'll also produce clean oxygen which will help your team stay healthier.
7. Hold a weight loss contest
If several of your workers are trying to lose weight, set up a weight loss challenge. You can offer a small prize for the winner or have everyone pay a small entry fee, where the winner takes all.
8. Make your office pet-friendly
Pets have been proven to lower stress levels. Consider allowing your employees to have a fish tank on their desks or have a company fish tank somewhere in the office. The sound of the water will also help everyone feel less stressed. You can also consider an annual "Bring Your Pet to Work Day" to give your office something to look forward to.
9. Offer flexible work schedules
A healthy work-life balance can decrease stress. If you can, consider offering your staff flexible schedules that work with their lives – maybe they have to come in late to bring their children to school or leave early to take care of someone in their household. You can also consider allowing them to work from home occasionally. Having the ability to work their personal lives into their work schedules can relieve stress and tension. Learn more about offering flexible schedules and telecommuting options.