There are many things to love about running a business - but filing tax forms isn't usually one of them. Let Workful handle that part for you, so you can focus on making your business a success.
Calculate Your Employer Payroll Taxes
Each time you run payroll with Workful, your tax liability is calculated automatically, without the need for calculators or complicated spreadsheets. When your payments and tax forms are due, Workful reminds you so you'll always know exactly how much you owe for taxes and when you need to make a payment.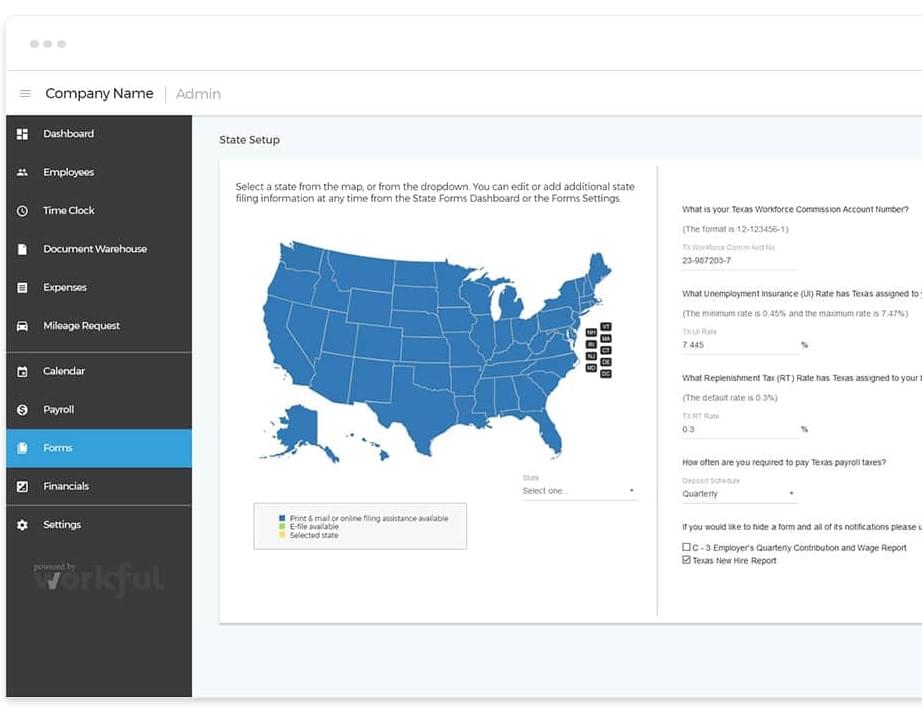 Complete Tax Forms
With Workful, you don't have to be a tax pro to file like one. That's because it automatically fills out your federal forms with the right information in the right place. All you have to do is review and submit! Even your state tax forms are made simpler, with step-by-step guidance and our expert support team to assist you. When you're finished filing, Workful stores records of all your submitted forms, making organization a breeze. Have questions about your taxes? Check out Workful's Forms and Taxes page, talk to support, or send us an email!