You have a small business to run. You don't have time to spend countless hours running payroll. With Workful, you don't have to.
And Workful Payroll is completely online, so you can run payroll anytime, anywhere.

Workful makes running your business easier. Payroll syncs automatically with your employees' time clocks, time off requests, and reimbursement requests, so you can run payroll in less than 5 minutes.

Running payroll by hand is messy and leaves too much room for error. You're juggling tax calculations, time sheets, and expense requests. Workful handles all that for you, so you can get back to business faster.
How do you run payroll with Workful? It's easy!

Add an employee.

Approve time adjustments and expenses in seconds.

Run payroll in just 4 clicks.

Celebrate!
Why should you run payroll with Workful?
Access. Run payroll anywhere, anytime. It's all online and available 24/7.
Mutiple pay rates. Pay your employees for the work they do. With Workful, you can pay an employee multiple pay rates.
Ditch the paperwork. Time tracking is built in and your employees will receive their paystubs online every payday
Direct Deposit. Stop writing checks by paying your employees through direct deposit.
Make taxes a breeze. Workful automatically calculates payroll taxes for you, so you never have to guess how much you owe the IRS or your state. Plus, we'll fill out your payroll tax forms for you, including W-2 and 1099-MISC forms.
Stop doing data entry with employee self-service. Your employees can clock in and out, request time off, submit expense requests, and update their tax withholding information all from their employee portal. That information syncs automatically with your next payroll run.
Stay up to date. Rest easy knowing your financial records are up to date. Workful syncs with your QuickBooks Online account, so your books will always be accurate.
Tips for Switching Payroll Providers
The responsibilities of running payroll for any company are often unsung. Not only do employees expect their payment on time, there are also many compliance regulations that must be adhered to. This day and age, many companies rely on a payroll software to handle these tasks. But in the constantly– evolving world of business, sometimes the software you are currently using is not sufficient for where your company plans to go.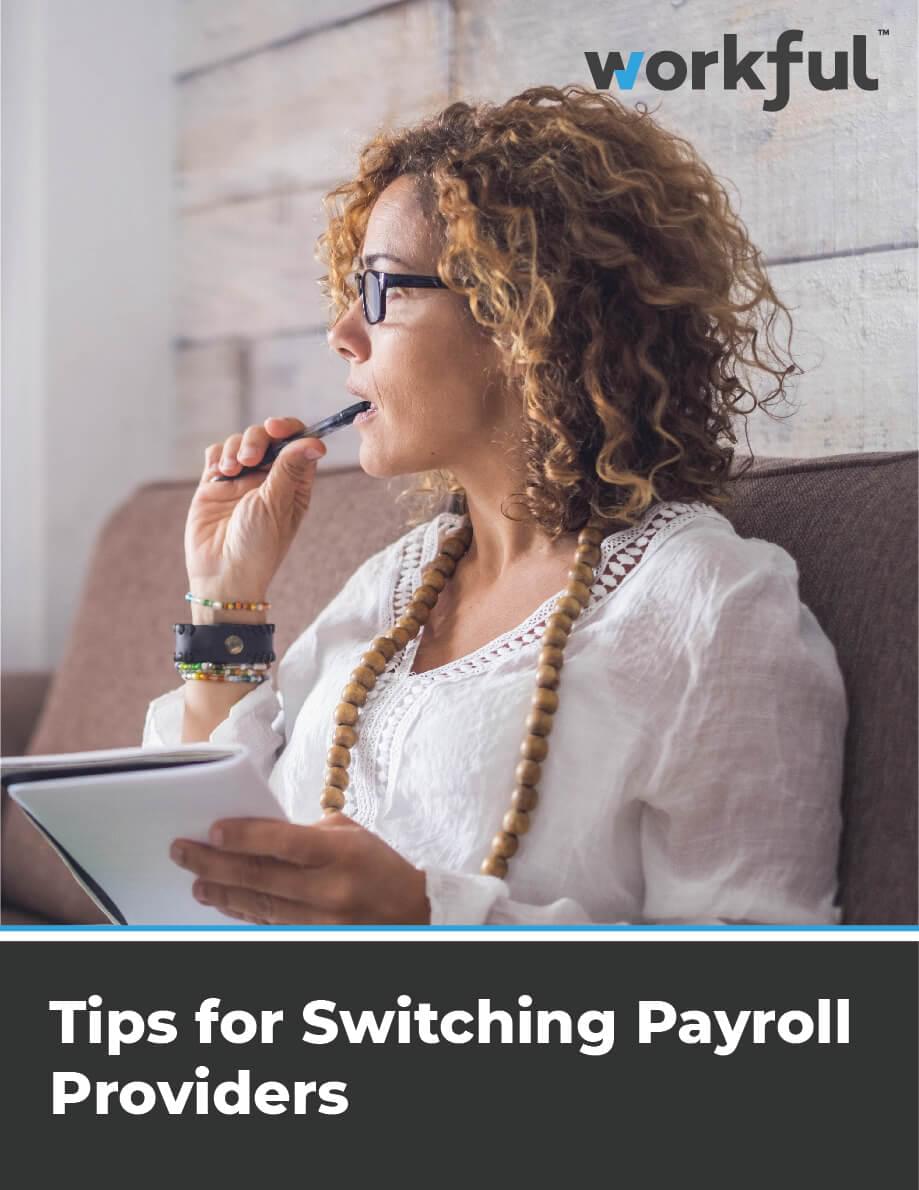 Get started with Workful's payroll for small businesses and save time today! Visit our pricing plan page to learn more.